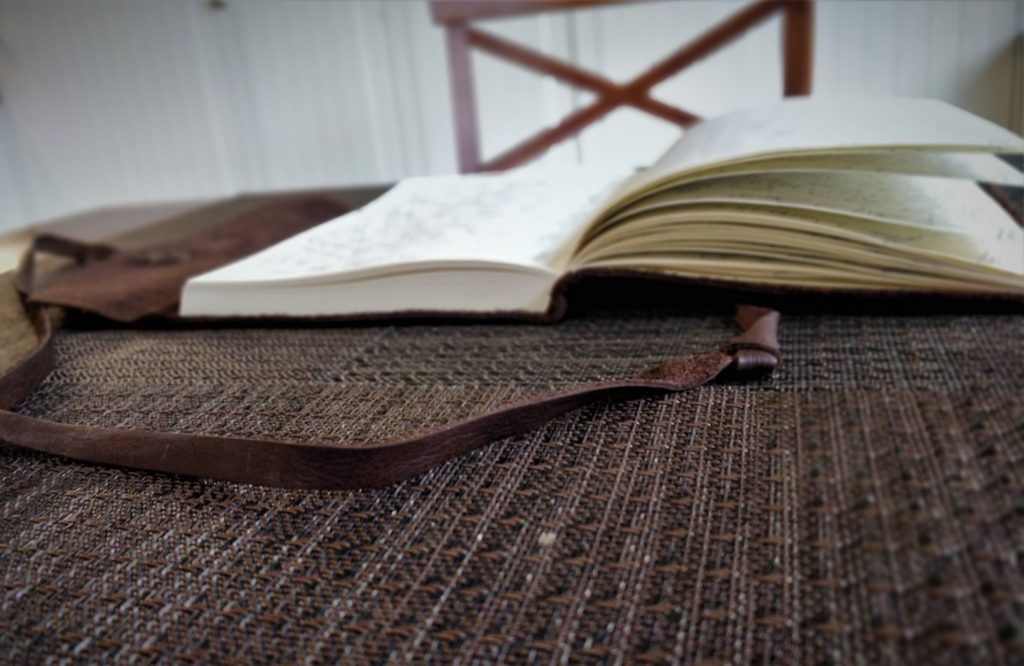 Journaling has become one of the foundations of my morning routine.  A habit that over time has helped me to both make it through difficult times and seriously increase my quality of life.
How you ask? Well, the practice of utilizing a journal to simply jot down what's troubling you can give your mind some much-needed breathing room.
Your journal can be many things, especially a haven to unload your troubles, fears or anxiety's.
A safe place that is always open to you without any judgement for you to express yourself.
Maybe you're more interested in utilizing your journal for the vast array of other benefits towards your personal development.  Regardless, journaling daily, like any keystone habit can be difficult to start and certainly challenging to incorporate into your daily routine.  This may be easier for some, but since you found your way here, I can only assume that you could use a helping hand.
Throughout the next few minutes I'm going to share with you the steps that I've used to successfully adopt journaling as part of my morning routine.  And, I'm confident that this can help you on your way to establishing this as a foundational habit to level up your  life!
TIP #1 – Setup your Journaling Environment!
The easiest way to start a new habit is to set up your environment for it.
Removing any obstacles or small decisions that you would normally need to do before your pen hits that paper.
Think About it Like This
It's the first day that you've committed to start journaling.  You're excited and ready to go.  You make it to your desk and…  its cluttered.  Now you need to clear it, find your journal, open it to the right page, get a pen out etc.
This may not seem like a lot, but every step that sits between you and your objective is robbing you of your decision-making power.  Making it easier to avoid achieving what you set out to do.
Setting up to Journal
The night before, clear and prepare a space where you will be writing in your journal.  This could be at your desk or a kitchen table.
Leave your journal neatly laid out with a pen ready and a glass of water.
As soon as you make it to where your writing space, you have everything working in your favor to actually do it.  Making it really difficult to make excuses not to.
Oh! And another point for success here…  Make sure there is nothing around to distract you.
This means no smart phone in your writing space!  And regardless of where your phone is, ensure that its on airplane mode.
Setting up your journaling environment in this fashion will make it much easier to follow through as you intended.
Tip#2 – Journal in the Morning.
In the morning we are in our most creative states.  The perfect time to utilize this creative energy to journal and exercise our minds.
The reason I suggest this in the morning is simple…
If you're like me (as I used to be) then the more time that goes on throughout your day, the easier it is to put off  establishing a new habit.
The dreaded – "I'll do it tomorrow complex" may come into full effect.  All the reasons from a familiar voice start to come through.  You know that all too familiar voice…
You don't have the time for that.   Let's just start tomorrow.
Our subconscious mind is very good at wanting to stick to its agenda.  It's that "auto pilot" that you've unknowingly been programming for years.  It will do what it can to keep you stuck in your old ways.
Maybe this isn't you…  But since you're reading this, then you're likely human.  And as such, you've probably experienced this just as I have and still continue to do so.  Believe me, it'll get easier 🙂
Tip #3 – Keep Your Journaling Sessions Short!

With starting any new practice, it's best to avoid lengthy sessions.  This helps us build momentum to form the new habit, which does takes time.
I was far from being aware of this when I started, resulting in writing over 3 pages on my first morning.  Though, I realized very quickly over the following week (where I completely avoided journaling!) that its best to keep it shorter.  Once I got back to it, I found the sweet spot in aiming for a single page.  This felt much easier to mentally commit to using an A5 sized (5×7 inch) journal.
If this amount doesn't work for you then break it down further.  Half a page, a paragraph, even just a sentence.  Maybe that sounds ridiculous, but that's the point.  You simplify this to the point of absurdity so that your mind has no choice but to say – OK, alright! I can definitely do that.
Once you've got this locked down as a habit you can adjust this as you see fit.  Though, for the time being lets keep it simple and set the target of simply writing in your journal every morning.
Tip#4 – Write Anything you Want!
We've all got a variety of ideas on how we think journaling should be done.  Unfortunately, this could very well become a barrier during the habit formation period.
Do yourself a favor and let go of these ideas.  Allow for as much variety as possible.
This will help you greatly increase your ability to solidify this as a daily practice. Your journal is blank canvas to write as you wish!
Thoughts, feelings, what you're excited about, gratitude's, the list goes on.  Keep it open, let there be variety and even randomness within the same writing session.
Tip#5 – Remind Yourself of Why You're Doing This

Reminding yourself of why you chose to start this is going to play a big role in the habit formation.
Remember that "reasoning" voice I mentioned above?  Well, it may come through from time to time saying things like:
Are you still doing that silly journal thing every day?
How is this even benefiting your life?
I don't see any difference in you.  Why don't you just sleep in a bit longer today instead of writing?
Sound familiar?  It sure does to me.
This is why it's important to remind ourselves of why we formed this habit.  The truth is that "seeing" any sort of results or improvement in our lives can be difficult at times.  Of course, this is a "slow and steady wins the race" kind of deal, but one that's well worth it.
Take the opportunity once a week or every month within your journal to ask:
Why did I start journaling?
How has my life changed ?
Why do I want to keep doing this?
This will help to put things into perspective for you so you can solidify to yourself why you chose this; one of the many ways to increase the quality of your life.
Are you Ready?

Journaling is a habit that I highly suggest taking on as part of a successful morning routine.  One in which sets you up to have incredible days right from the get-go.
The steps I've provided above are simply a guideline to help you build momentum.  Steps that have worked for me and the clients that I support.
Developing this habit doesn't have to be difficult.  Regardless if you've had challenges being consistent with this in the past, you need to keep one thing in mind; no matter what habit you are looking to develop or remove from your life the power is in your hands. Every moment in each day is an opportunity to make a new choice.
That said, let's get adventurous here and step up to the plate to level up your life 🙂
I invite you to a 30 day journaling challenge!  Where in which every single day for the next 30, you'll write anything you wish on those blank pages.  This will help you get most of the way to forming the habit.
Are you ready?