"
By choosing our path, we choose our destination

."

― Thomas S. Monson

Life can be a whirlwind of challenges and hardships; those of which shape our habits and belief systems.
Many of us go on with life accepting that we can't change.  Affirming that we can't achieve that body we want, manage our stress levels and  succeed at living a happy life.  We fall into this trap of distracting our-selves from reality, from all that we could become.
With so much potential in each and every human being, it seems crazy to be settling for mediocrity.  To make matters worse, the sheer amount of conflicting information out there rarely helps our situations.  Leaving us frustrated and confused, bringing us right back to where we started …  feeling powerless.
Based on my life's experiences, challenges and transformations; I've created Next Level Warrior as a platform to inspire and share knowledge to propel your lives to the next level.  Be it through changes to your physical health, fitness or the much deeper work involved with altering your self-image.
I believe that through reshaping the self-image and developing ourselves we can provide the greatest gift to the world.  Our own growth and mental evolution are the major keys to happiness, to being the change we wish to see in the world.
Building the Next Level Warrior Community is at the forefront of my vested vision.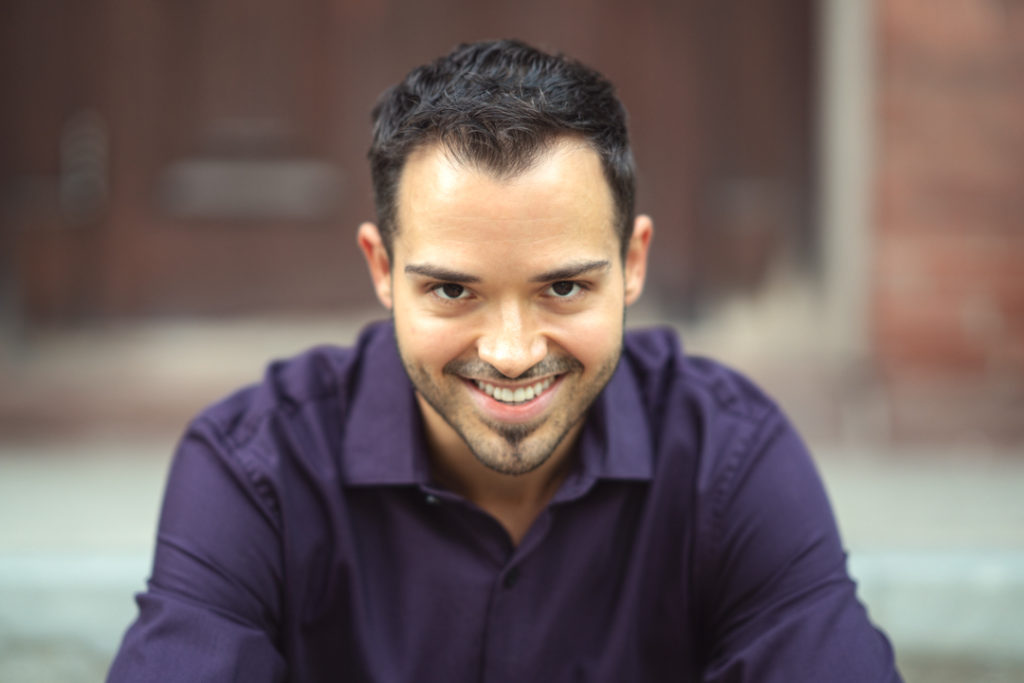 My name is John R. Francisco.
At the young age of three I emigrated from Portugal to North America.  Throughout my childhood and into adolescence, I grew up very overweight, bordering obesity.  Overflowing with low self-esteem, self-doubt and insecurities, leaving me in a fearful state about so much in life.  Suppression seemed to be my only way out.  Numbing my feelings and emotions, avoiding vulnerability, abusing substances and using humor to hide the truth of my pain.  I would seek approval from the outside world by making people laugh and distract myself through various means including social media, movies, TV shows etc.  You name it, I certainly did it to avoid reality. This left me not only very stagnant in life but in more instances than I can count, seriously questioning my desire to live.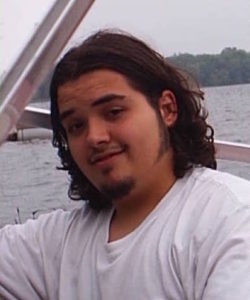 Back in 2005, in my early 20s weighing in at 240lbs, I decided enough is enough and I started My Weight Loss Journey.  I made lots of progress within the first year dropping 50lbs, but there was much struggle throughout the next decade to lose the remaining 50.
The struggle came from all that I continued to suppress within myself and the deeply ingrained self-image I was carrying.  Due to this sub-conscious image that I held, I continued to sabotage my progress again and again.
Discovering and adopting a multitude of self-development practices including daily meditation and journaling was an immense catalyst to further aid in my transformation.  I realized that aside from taking responsibility for how I treated my body physically, there was a whole other side to my well-being.  The side of which I was still avoiding and suppressing.
"Change happens when the pain of staying the same is greater than the pain of change."
-Tony Robbins
This part as I'm sure you can imagine, was far from pleasant.  It was extremely challenging and painful.  I had to start accessing everything that I avoided throughout my whole life.  And while there's truth in stating that I've made huge leaps and bounds throughout the years, there's also truth in acknowledging that this may be a life-long journey.  One in which, as we develop the tools needed to handle our shadows when they come up, we can transmute them to transform ourselves further.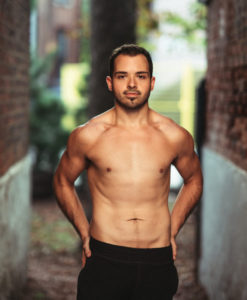 The light at the end of the tunnel was not only a more fulfilling life, greater relationships and experiences, but I finally achieved what I never thought possible …  Seeing my abs for the first time in my life!
Who knew that succeeding in transforming my physical body required so much internal mental work?
With Next Level Warrior, I'll be sharing my experiences and insight into a variety of methods to increase both your quality of life and develop a strong foundation for you to:
     Increase your confidence
     Increase mental, physical strength and energy levels
     Reduce, better manage your stress and anxiety levels
     Achieve your fitness goals enjoyably and sustainably
     Alter your core self-image and belief systems
So you may very well want to stick around!  The best way to ensure that you know about my up and coming content is by joining the Next Level Warrior Facebook Community and my YouTube channel.
I want to express my gratitude for those of you taking a potent step in the direction of your well-being.  By taking control of your future, a future in which you don't have to accept that you'll always be the same.  A future where you understand that every moment is an opportunity to transform.
John